About Us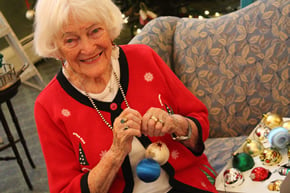 At Schooner Estates, we know that each individual has his or her own unique needs and desires. We are committed to providing each resident with services that allow them to maintain their highest mental, physical and social well being. We are committed to hiring and training professional and supportive staff, who take pride in their work, are committed to excellent customer service and respect the inherent needs of every individual.
Our History
Schooner Estates Senior Living Community opened its doors in June of 1988 with assisted living studio apartments and residential care options.
Soon after opening, there was a growing demand from the public for larger Independent-Living apartments for older adults. In response, 46 one and two bedroom apartments were added to the 100 acre campus.
Schooner Estates continued its growth throughout the 1990s with the addition of 58 new, one and two bedroom apartments, and a very large function room, known as the Tenants Harbor Room, which serves the tenants and community alike.
In 2006 Lewiston/Auburn natives John Orestis and Barbra Crowley took over the helm and since that time extensive indoor and outdoor renovations have taken place. John and Barbra have a strong commitment to Schooner Estates not only being the best place to live but also to work. With over 100 dedicated employees serving our community we know once you are here, you will wish you had come sooner.