One and all are invited to join us at Schooner Estates Senior Living Community at 6pm on Tuesday, May 29th for a moderated panel discussion on World War II.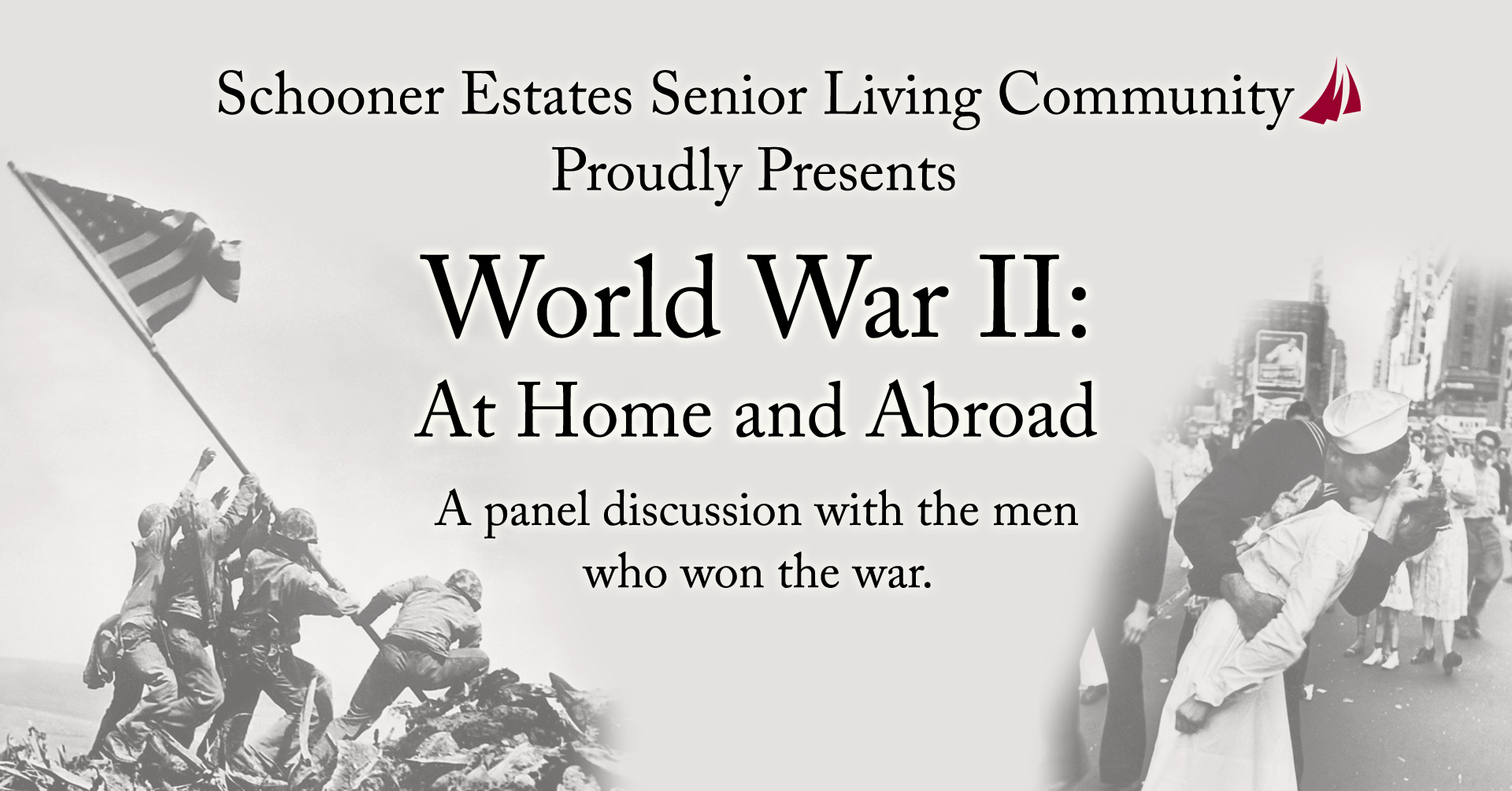 We are extending the celebration of Memorial Day by featuring our own Schooner Estates Residents speaking about their own experiences during this pivotal time in US History. The panel will include several World War II Veterans as well as an Engineer who was working with Pratt Whitney to develop plane engine technology that helped to end the war.
We are so honored to be the home of these exceptional men who helped to keep our country free. Whether you're a history buff, a student, or a veteran yourself, you're invited to join us and hear first hand about the war from those who lived through it.
6pm on Tuesday, May 29th
200 Stetson Road
Auburn, Maine 04210
Call (207) 784-2900 for more information.
RSVPs are not necessary, but feel free to share our Facebook Event.