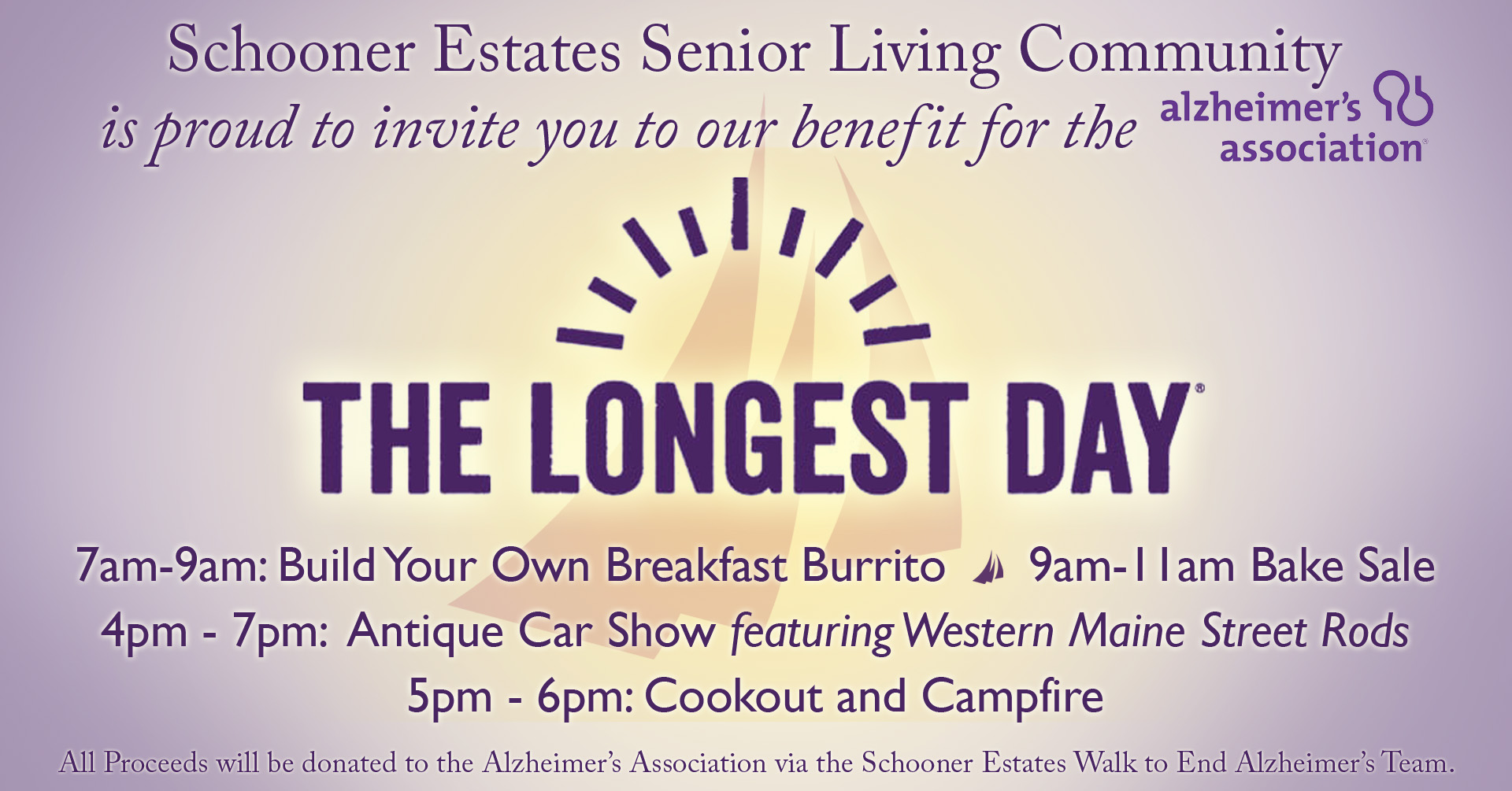 Every year, the Alzheimer's Association and their supporters host events on the summer solstice, the longest day of a year, to raise awareness of Dementia and funds for the Alzheimer's Association. This year, Schooner Estates is joining in by hosting a full day of events on Thursday June 21st, open to the public!
From 7am to 9am, we will have make your own Breakfast Burritos, served with juice, coffee and hashbrowns for $5.
From 9am to 11 am, we will be hosting a bake sale.
At 10:15, we will host an informational session and video about Alzheimer's and Dementia.
From 4:00 pm to 7pm, we will be hosting a car show featuring Western Maine Street Rods.
From 5:00 pm to 7:00 pm, we will be hosting a cookout and campfire with food for purchase. (Menu below.)
All our welcome! All proceeds will go towards our Schooner Estates Walk to End Alzheimer's Team donations to the cause.
We hope to see you there to have some fun and support a great cause!
Check out the Facebook Event for Updates.