Exciting News at Schooner
1.  The Biggest Loser is in full swing and it's been a rocky first month for the participants.  However, Congratulations to the BLUE TEAM for losing an amazing 2.31% of their overall weight.  The prize this month is exercise gear.  Well Done.   See Christine for your prizes.
2.  Welcome to Schooner Giselle Prevost our new Residential Care Activity Coordinator.  We hope you are happy here, we're glad to have you.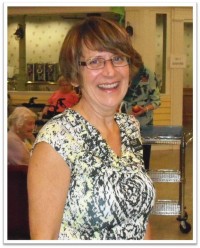 3.  The annual Safety Fair will be held on Wedesday December 7th in the THR for 10:30 – 3:00.
This is a mandatory training.  If you cannot make the training anytime between the hours  listed on this day, please see your department manager.  Please expect to be at the Fair for up to 1 hour as we will have on-site trainers available for separate trainings within the fair.
November's Employee of the Month
Congratulations to Nancy Greenleaf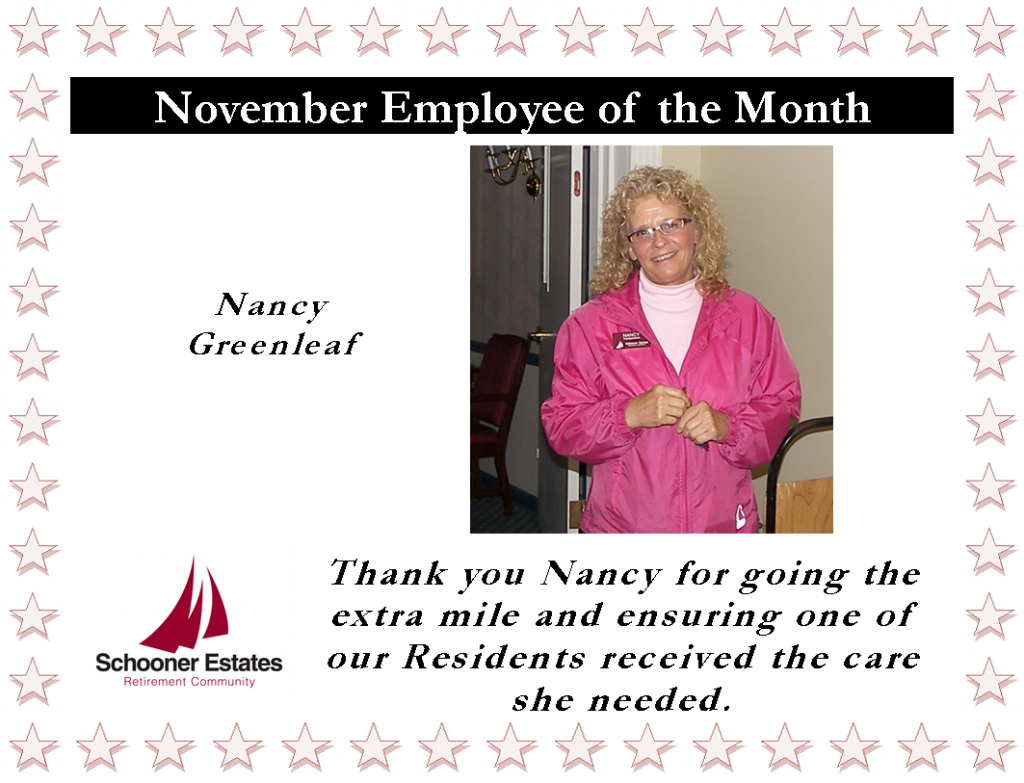 Who will win next month's Employee of the Month?
Don't forget to nominate your co-workers to thank them for displaying outstanding customer service.