Exciting News at Schooner
1.  The American Heart Association's Central Maine Heart Walk is September 18th so don't forget to sign up and start collecting donations for our team.
Here are some pictures from last year's walk.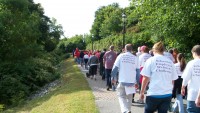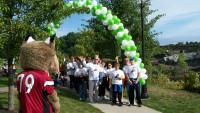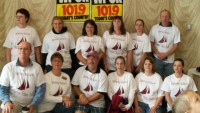 2. A Huge Thank You to all of the employees who participated in the "Buddy Up" summer challenge.  It helped everyone here stay fit and healthy all summer long.
3. Schooner Estates Wellness Fair is on September 28th.  Meet us on the front lawn of Schooner from 10:00 AM – 2:00 PM.  We will have booths from YWCA, St. Mary's, Healthy Androscoggin, Beltone, Seniors Plus, and more. We will also have some amazing giveaways, a challenge sign up for the Biggest Loser and a BBQ.  See you there!
August Employee Of The Month
Congratulations To:
Who will win next month's Employee of the Month?
Don't forget to nominate your co-workers to thank them for displaying outstanding customer service.