Exciting News for All Schooner Employees
Schooner Estates is now a SMOKE FREE CAMPUS.Breathe Easy, You're at Schooner!
The new addition of our Wellness Committee has brought some fun and healthy changes to Schooner.
1. The wellness board located in the Village Green offers new tips and information on a weekly basis, even healthy recipes to keep you on the right path.
2. The summer fitness challenge is underway.  Read all about it in the Village Green and "Buddy Up" at Schooner for the summer. There is a weekly raffle for a Walmart gift card so make sure you sign up weekly if you are participating for you chance to win.
3. The addition of the Wellness Library is a wealth of information to help on your healthy journey.  You will find books, magazines, and pamphlets that will help in your efforts toward total body, mind and financial wellness.  Books can be signed out for two weeks and magazines for one week,  so dive in.  Have you learned something new today?
June Employee of the Month
Congratulations to: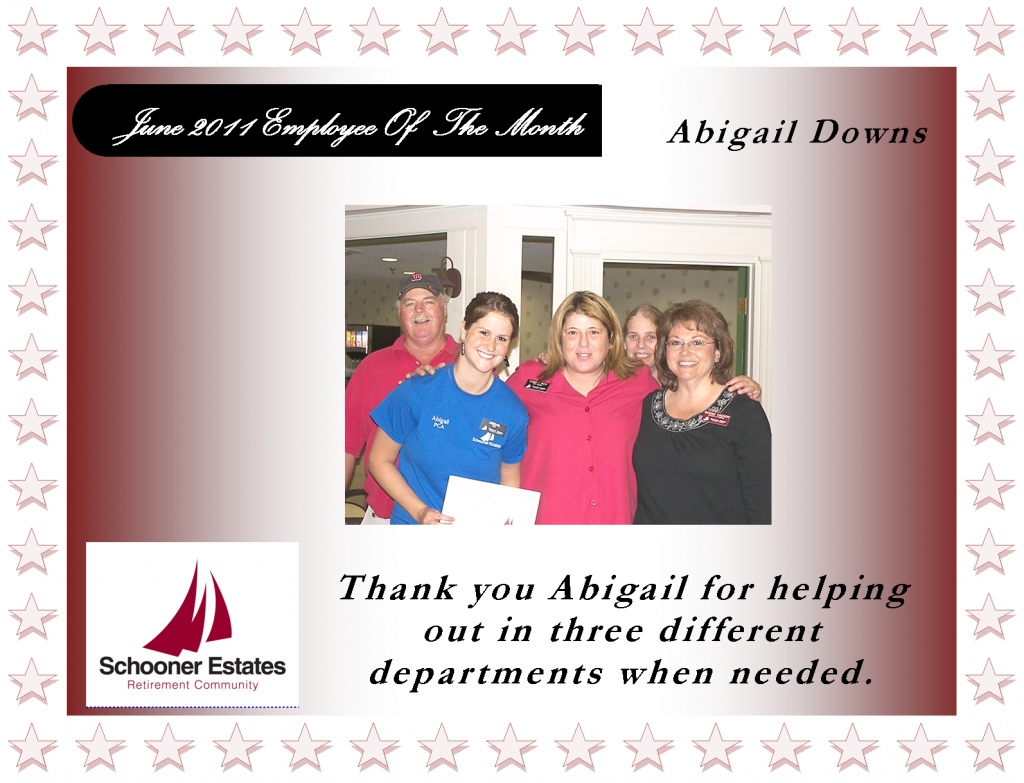 Who will win our employee of the month next month?
Remember to nominate your co-workers for going above and beyond to deliver extraordinary customer service to our residents.