Just for Schooner Employees
1)  The winning team of the Walk The Appalachian Trail Challenge was the Maintenance Department.  They walked an amazing 947.47 miles – Wow! With every member waliking an average of 127.50 miles.  All of Schooner Estates together walked a total of 1792.09 miles.  That is an incredible effort.  So thank you to everyone who participated.  We made this challenge one that will be hard to beat.
2.)  We would like to welcome the newest member of our Team, John Rice.  John is Schooner Estates' Director of Operations.  If you have not met him, stop by his office on the Mezzanine and say Hi!  Welcome John.
3.)  The Schooner Annual Safety Fair will be held in the Tenants Harbor Room on December 5th from 10:30 – 3:00.  Joining us this year is Shanna Rogers from Healthy Androscoggin.  She will be giving a power point presentation on Depression.  Thank you Shanna. 
The Safety Fair is mandatory so make sure you attend.  There is always something new to learn and you can't be too informed about safety.  See You There!
4)   The Holidays will soon be over and it will again be time for New Year's Resolutions. The Schooner Wellness Committee is here to help with the 3rd Session of The Biggest Loser!  You can sign up at the Safety Fair on December 5th or call Christine at extension 195 anytime before January  3rd.  Come on Schooner – We Will Do It Together!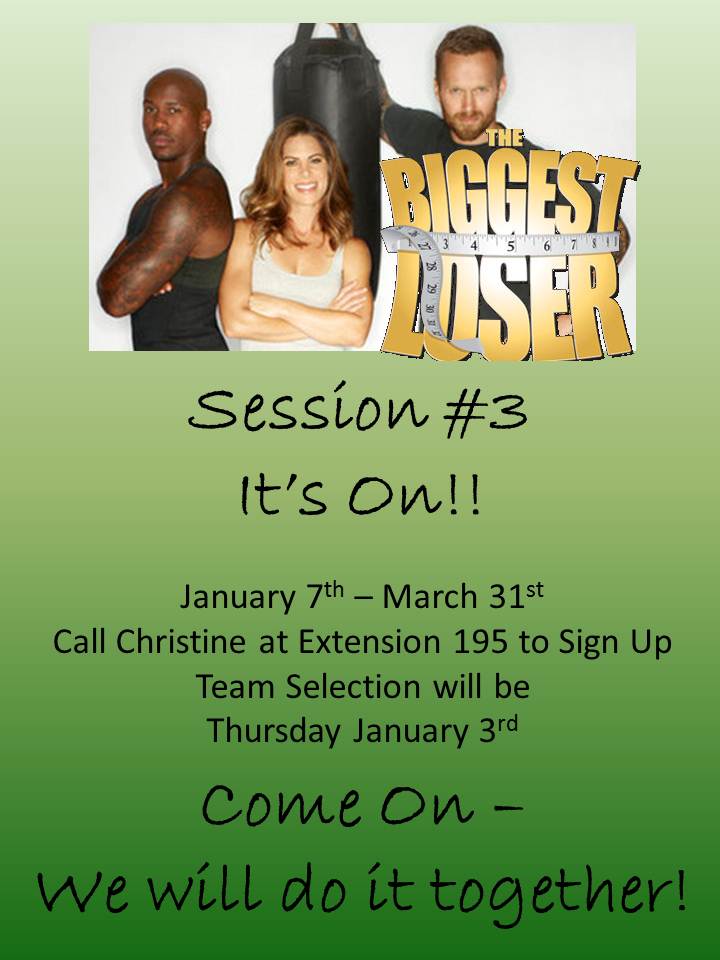 5.)  The November Employee of the Month Award goes to: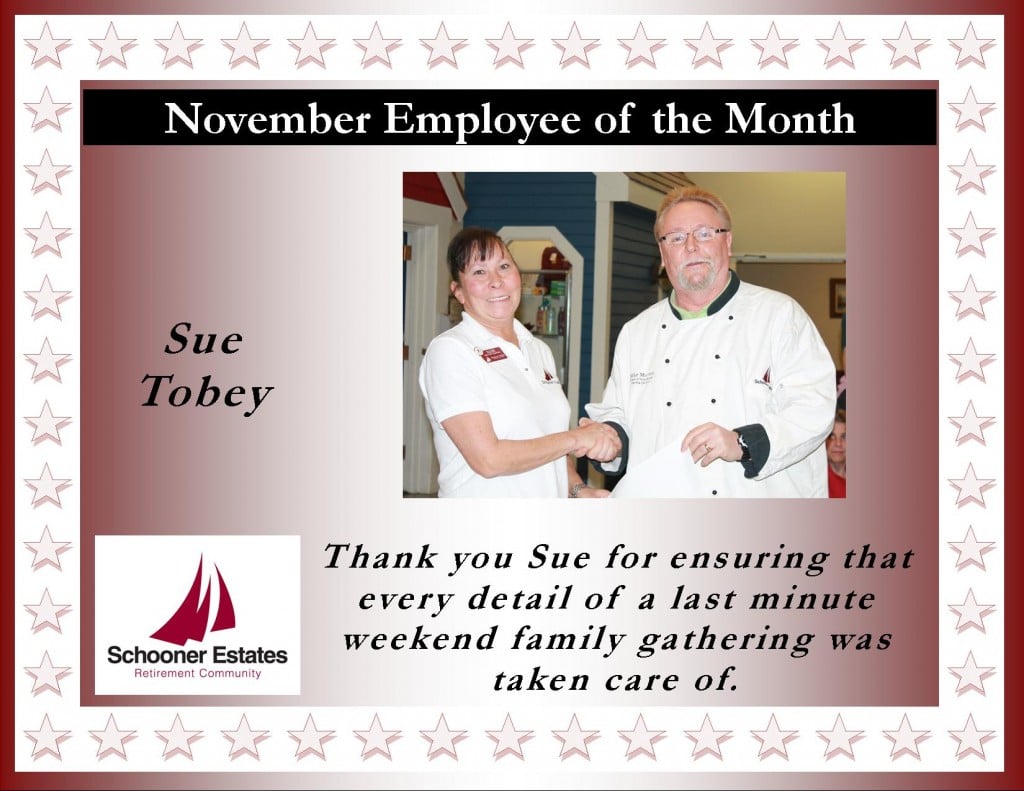 Who will win next month's prize?
Don't forget to nominate your fellow co-workers for going above and beyond their normal job duties or displaying Outstanding Customer Service.