Just For the Employees at Schooner Estates
1)    Walk the Appalachian Trail Challenge is drawing to a close so get your sheets in to Christine by the end of the week.  It's a close race and I can't wait to see which department takes the prize this year.  Which, by the way, is a Hamilton Beach individual smoothie maker – Yum!
Weekly results will be posted in the Village Green.
2.) Employee of the Month.
This Month's Award Goes To: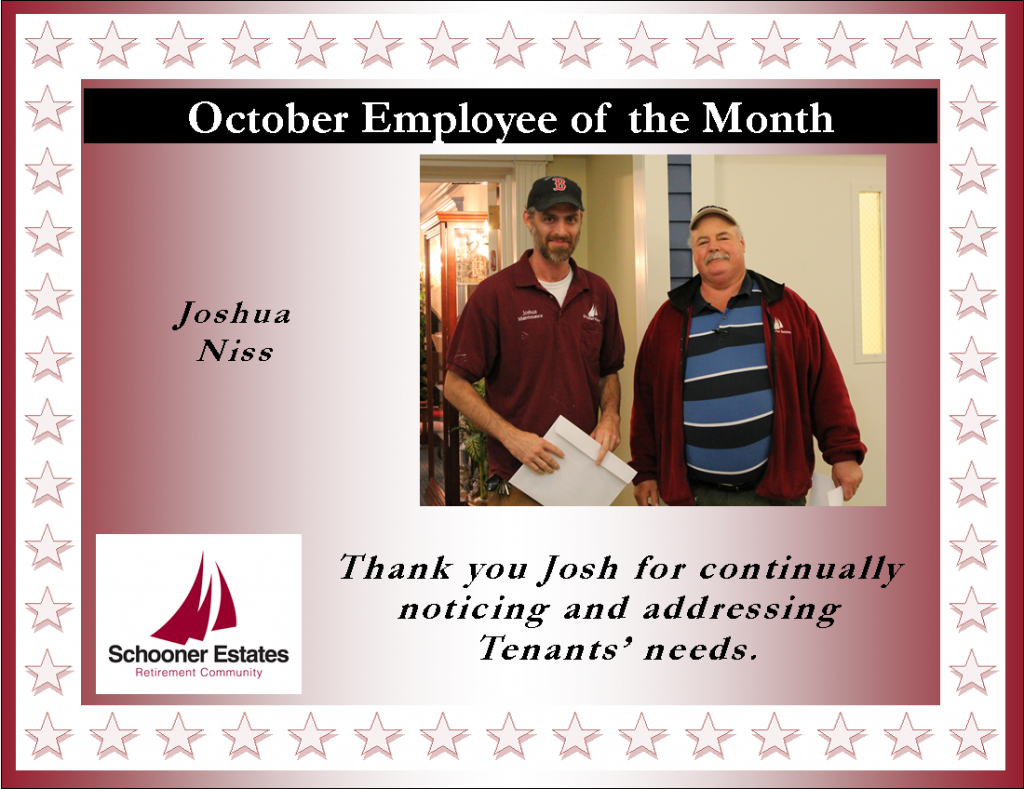 Don't forget to nominate your fellow employees for Outstanding Customer Service and going Above and Beyond their normal job duties.
Who will win next month?