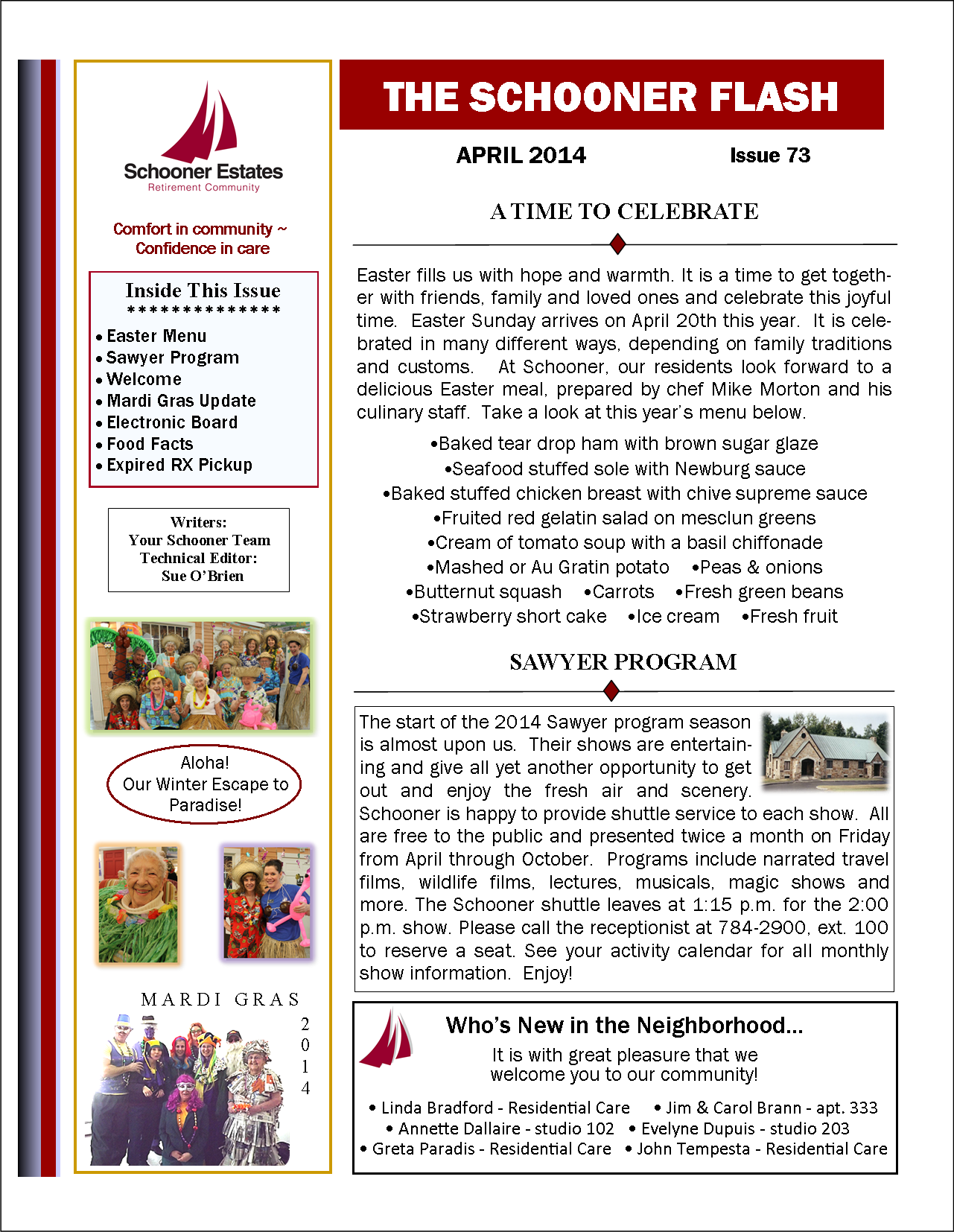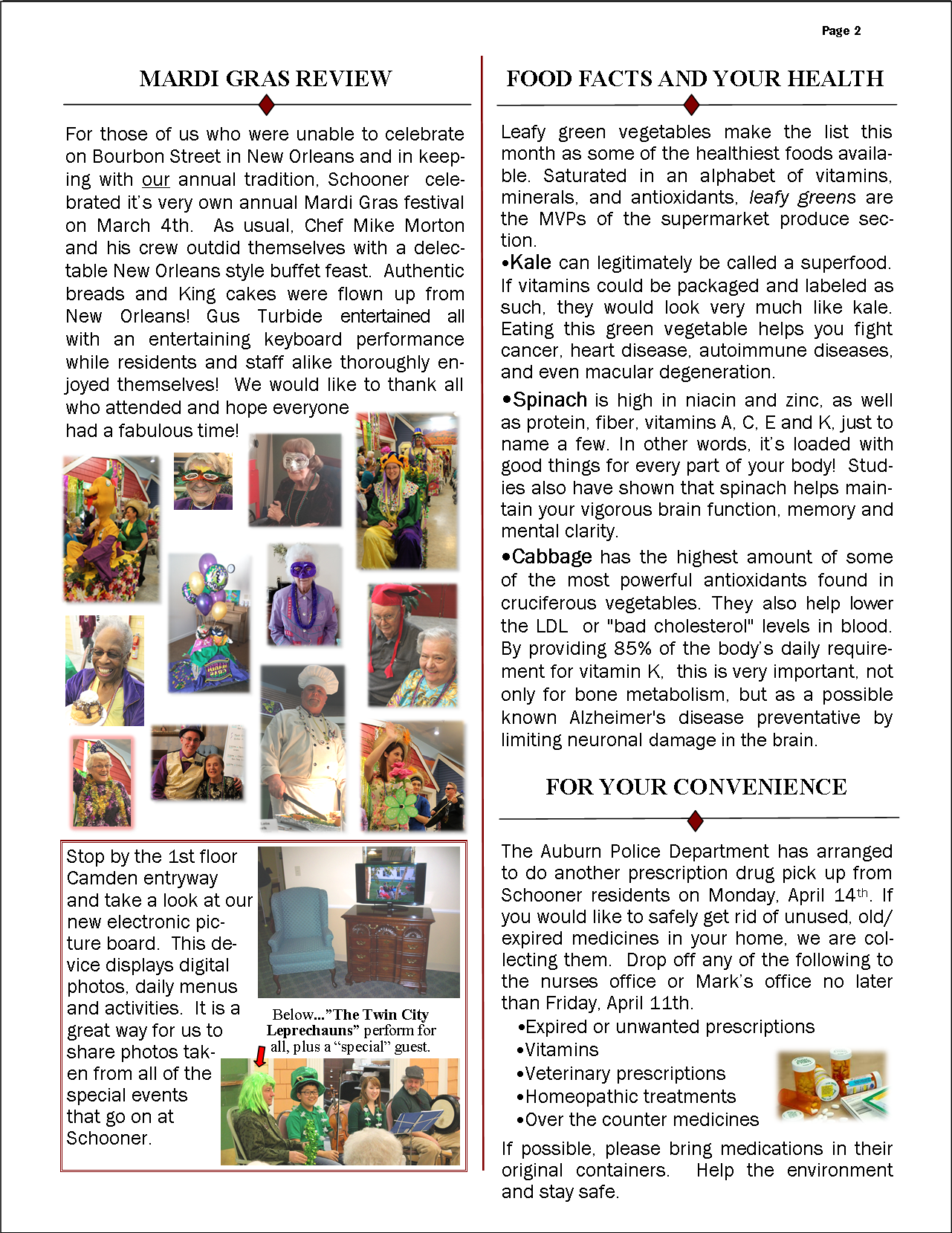 A TIME TO CELEBRATE
Easter fills us with hope and warmth. It is a time to get together with friends, family and loved ones and celebrate this joyful time. Easter Sunday arrives on April 20th this year. It is celebrated in many different ways, depending on family traditions and customs. At Schooner, our residents look forward to a delicious Easter meal, prepared by chef Mike Morton and his culinary staff. Take a look at this year's menu below.
•Baked tear drop ham with brown sugar glaze
•Seafood stuffed sole with Newburg sauce
•Baked stuffed chicken breast with chive supreme sauce
•Fruited red gelatin salad on mesclun greens
•Cream of tomato soup with a basil chiffonade
•Mashed or Au Gratin potato •Peas & onions
•Butternut squash •Carrots •Fresh green beans
•Strawberry short cake •Ice cream •Fresh fruit
SAWYER PROGRAM
The start of the 2014 Sawyer program season is almost upon us. Their shows are entertaining and give all yet another opportunity to get out and enjoy the fresh air and scenery. Schooner is happy to provide shuttle service to each show. All are free to the public and presented twice a month on Friday from April through October. Programs include narrated travel films, wildlife films, lectures, musicals, magic shows and more. The Schooner shuttle leaves at 1:15 p.m. for the 2:00 p.m. show. Please call the receptionist at 784-2900, ext. 100 to reserve a seat. See your activity calendar for all monthly show information. Enjoy!
Who's New in the Neighborhood…
Linda Bradford
Jim & Carol Brann
Annette Dallaire
Evelyne Dupuis
Greta Paradis
John Tempesta
MARDI GRAS REVIEW
For those of us who were unable to celebrate on Bourbon Street in New Orleans and in keeping with our annual tradition, Schooner celebrated it's very own annual Mardi Gras festival on March 4th. As usual, Chef Mike Morton and his crew outdid themselves with a delectable New Orleans style buffet feast. Authentic breads and King cakes were flown up from New Orleans! Gus Turbide entertained all with an entertaining keyboard performance while residents and staff alike thoroughly enjoyed themselves! We would like to thank all who attended and hope everyone had a fabulous time!